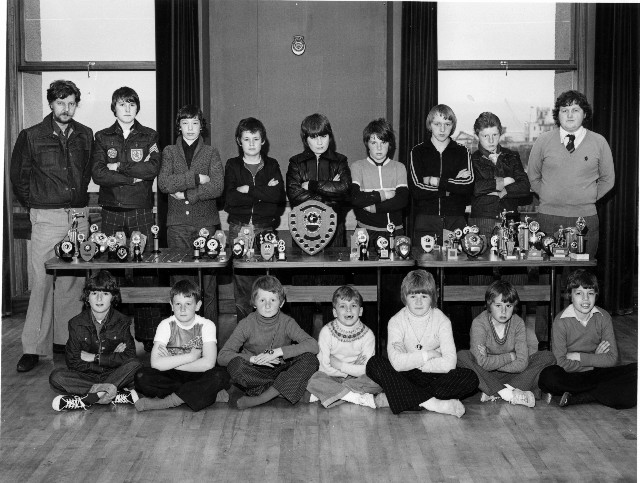 The Invergordon Archive
Invergordon Boxing Club
This photo was taken in 1978 in the British Legion where we trained at that time.
Back row: William Dillon, Stephen Dillon, not known, Neil Bremner, Adam Johnson, not known, William Bremner, Mick Cope, Jack Farquhar.
Front row: M Bremner, not known, David MacFadden, not known, Gorden Buchanen, John MacAlpine?, not known.
I'm sorry but I don`t remember all the names but I'm sure visiters to this site will be able to help out!
Picture added on 06 October 2007
Comments: