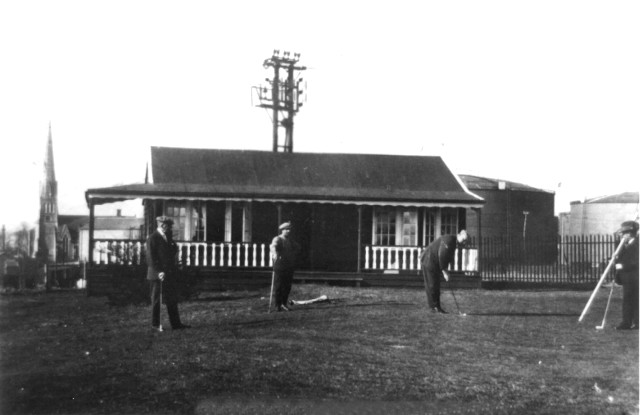 The Invergordon Archive
Invergordon Golf Club
On the O.S. Map of 1904 there was a six-hole golf course marked on Balblair Park at Rosskeen, just to the west of the present course. The land was given by MacLeod of Cadboll. No records of this early course remain. Older members of the Club think that they stopped using it at the beginning of the First World War.
At the end of the War a new course was laid out stretching from Tomich Road (behind Munro Street) to Golf View Terrrace at the cottages.
This picture shows the Club House on that course.
The left-handed player is thought to be Mr. A.W. Ross; Mr. D.A.M. Ross is on the extreme left; on the right is Mr. Bremner.
Picture added on 18 April 2004