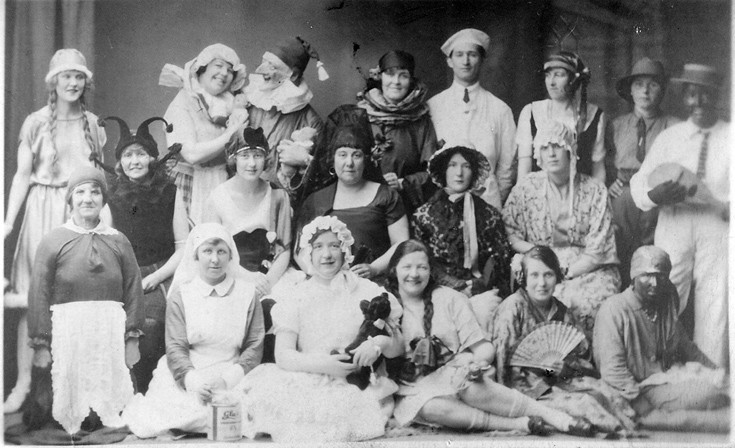 The Invergordon Archive
Saltburn Fund-raising Group
This is a photo that was given to me on a trip to Saltburn. I was told that the group was putting on some sort of show as a fund-raiser.
My great Aunt Anne Dods Munro is the woman kneeling first row left. She died in 1928 so I am guessing this photo was taken a few years before that.
Unfortunately, I do not know who anyone else is.
View Large Version
Picture added on 26 May 2019 at 12:31