Latest Picture
Henry Dunn And Robert Christie Dunn
I mentioned earlier that Henry and Anne Dunn lost two of their sons in World War One. They were Henry and Robert Christie Dunn, their names are on the Invergordon war monument. Henry was killed in action on Monday December 21 1914 in Flanders. He w...
If you want to provide pictures please
email them to us
. Remember, quality is the first priority with your scan, especially with old and damaged photos - which we welcome. So don't worry about the size of your scan - the bigger the better!
1718 Pictures | 7939 Comments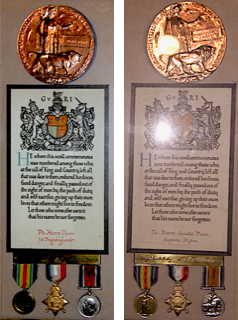 LATEST NEWS:
About This Site
07 January 2013
The Invergordon Image Library contains lots of pictures to interest enthusiasts. There are over 1500 pictures on the site for you to browse through. If you wish to control the number of additions - ne...